Calendar 2022
Our 2022 is now available to purchase from our Print on Demand Partner AskPrint.
It is available in three sizes, A3, A4 and A5 and is dispatched directly to you from the printer.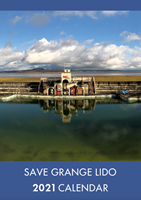 Click the link to take you direct to our shop page on their online site  SGL 2022 Calendar
We hope that you like it, it has been quite an effort to get it print ready and, thanks as always go to our dedicated team of volunteer for making this possible.
Enjoy, and hopefully we will see you next year with another variation as we move ever closer to bringing swimming and a whole lot of other vistor enjoyment back to the beautiful site.