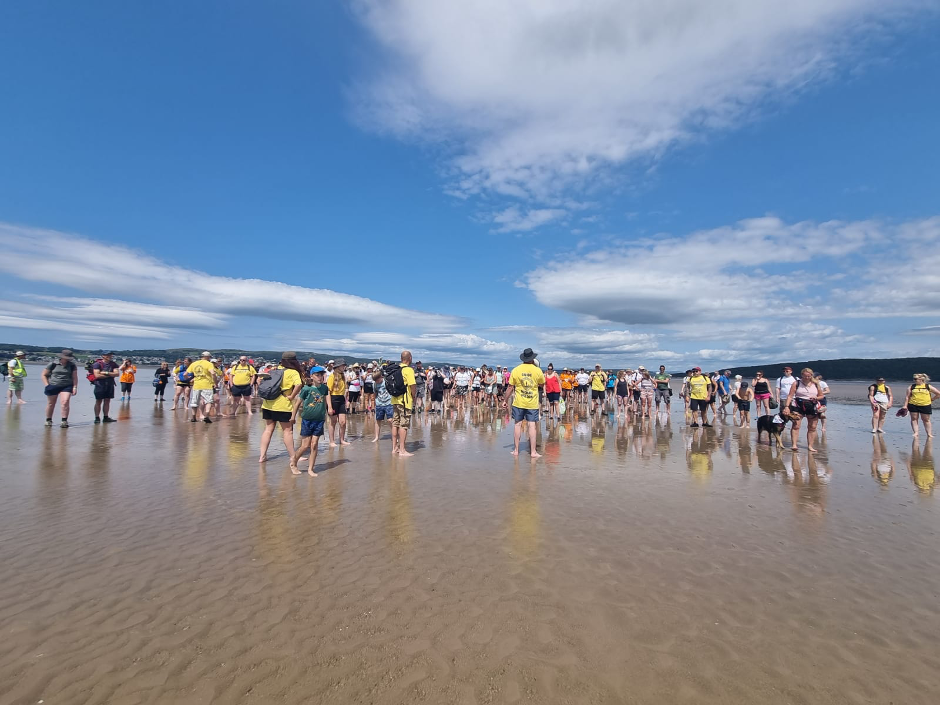 To celebrate the 90th anniversary of the opening of the historic Lido we are inviting you to our first ever Cross Bay Walk.
See the Lido from a unique perspective – the sands of Morecambe Bay whilst, at the same time, raising money to restore this sleeping beauty.
We have teamed up with the Guide Over Sands Trust for a Cross Bay Walk on Saturday 20th August. Come and join us and raise funds to see this pool fully reopen.
People have been enjoying this unique walk across the perilous sands of Morecambe Bay for centuries. Led by the Queen's official Guide To The Sands, this unique day out will be an experience that will stay with you a lifetime. The author Bill Bryson once described it as the most beautiful Bay in England – who are we to argue.
We're raising funds to fully restore Grange Lido and make it the jewel in the crown of Morecambe Bay. Any amount of sponsorship you can secure, however modest, for your participation in the Cross Bay Walk will help is in that task.
Good health & wellbeing are essential in preventing many diseases and conditions and a restored Lido will bring significant health and well-being benefits.
Open air spaces like the Lido for recreation and exercise are vital, not only for the benefit of our community but also for our visitors .
Even £25 of sponsorship goes a long way.
Not only does it help us financially to carry on with our work, but it demonstrates to our potential funders the support we have for the project.
You can set up your own fundraising page
If you would prefer not to collect sponsorship for this event, please consider making a donation to support our work. Every little helps!
Thank you from all of us at Save Grange Lido