Special Lido open days were a great success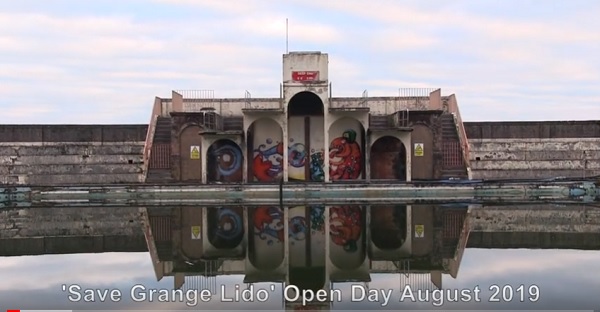 Thanks to all of you who came along to join us at the Anniversary celebrations for the Lido last weekend. The tours were very well received and no doubt you've seen some of the enthusiastic response on various social media channels.
If you have not already seen it you may also enjoy this recently released video. It was recorded over the open weekend by one of our team, Gary Cunliffe. It captures the essence of the open days, with the visitors giving their reactions to the tours, many sharing their visions for the future of Lido.  You can find it here https://www.youtube.com/watch?v=dEyfWp8bANQ
As well as Gary's film there's lots to explore on our YouTube channel at www.youtube.com/c/savegrangelido so please wander over there to have a browse!
We know that demand for the tickets far exceeded availability, and we are really sorry if you weren't successful in securing one for the recent tours. However, we're pleased to say that we expect South Lakeland District Council to confirm that we can host another couple of events in October, so keep an eye open for news of those events!
We also expect that the report assessing the viability and sustainability of our business plan will be available in a few weeks, so keep a look out for some big news!
Thanks to you all for your tremendous support, we really do appreciate it.
From all of us at Save Grange Lido