Save Grange Lido News
March 2019 – Newsletter No. 2
If you happen to bump into a member of the Save Grange Lido committee any time soon, feel free to put a friendly arm round them and offer them a strong brew or a large g&t because 2019 has been busier than a Tokyo subway train in rush hour and it's not even officially spring yet. The green shoots of a change in season are evident though as SGL has made significant progress.
Tim Farron meets with Save Grange Lido

We had a helpful and productive meeting with Tim Farron MP on Monday 25th February, in which we reported the progress of our campaign. Tim is keen that we continue our work in conjunction with SLDC; and he has pledged his support to help Save Grange Lido with our plans for the amazing Lido. Here we are with Tim on the Prom enjoying the sunshine.
---
SLDC Cabinet meeting – January
We were offered the chance to speak at SLDC's Cabinet meeting in January and present our case for the saving and reopening of the pool. Our secretary David Dawson presented our compelling case and was endorsed by several councillors. We have always supported SLDC's 'Light Touch' renovation project to restore the buildings at the Lido site but we oppose the proposed temporary infill of the pool.
Councillors voted for the scheme and sadly that did include the infill. However, at the meeting SLDC did agree to continue dialogue with Save Grange Lido and indicated that the infill of the pool may be the final part of the project to allow SGL time to confirm the business case and raise the funds to restore the pool basin.
It's an exciting time but it does mean a lot of hard work ahead which is not something the SGL committee are frightened of!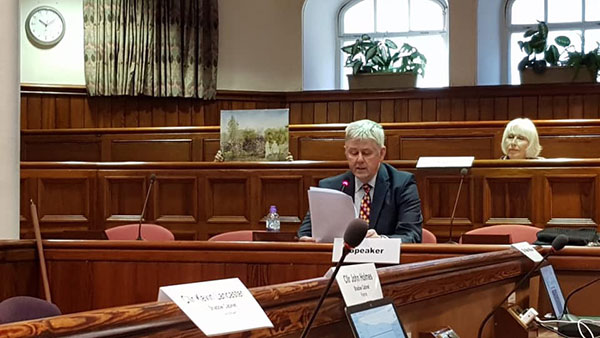 If we are to reopen our wonderful Lido it is important that Grange Town Council is fully on board with our plans as we all have the best interests of Grange at heart. We must say a huge thank you to the Town Councillors who agreed to meet us in the Victoria Hall in early February followed by a few pints in the Commodore afterwards. Hopefully we were able to answer all their questions and allay any fears. We realised their concerns are similar to issues raised on social media and in our correspondence.
As a result we've added a FAQ section on our website which I'm sure you will find interesting. If there is anything else you'd like to know about our plans, please don't hesitate to ask.
---
Save Grange Lido Plans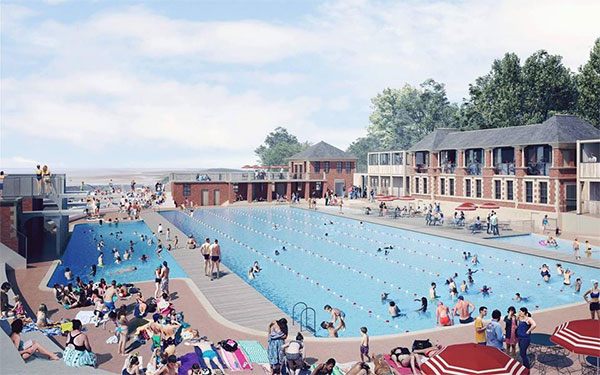 Speaking of plans, hopefully you saw the artist's impression of how our restored pool will look plastered all over the local press and probably wrapped around your battered cod and chips. I'm sure you will agree the site looks wonderful and we can't wait to make this vision a reality. You can examine our detailed plans here.
---
Save Grange Lido Video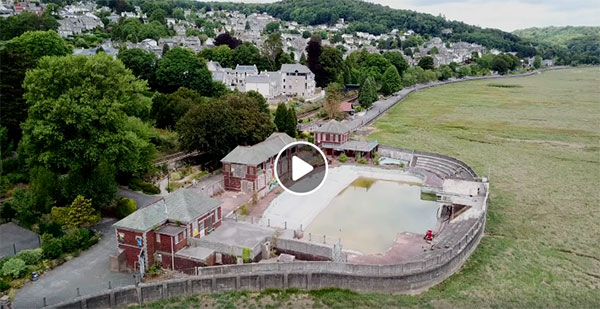 If you would like to find out more about Save Grange Lido, the organisation and our vision, click the image above to check out the video on our Facebook page. Produced by local TV Director James Harrison (BBC, Channel 5), the short film has been viewed over 50,000 times in just a few weeks showing how much interest there is in Grange Lido.
---
Support from the Hairy Bikers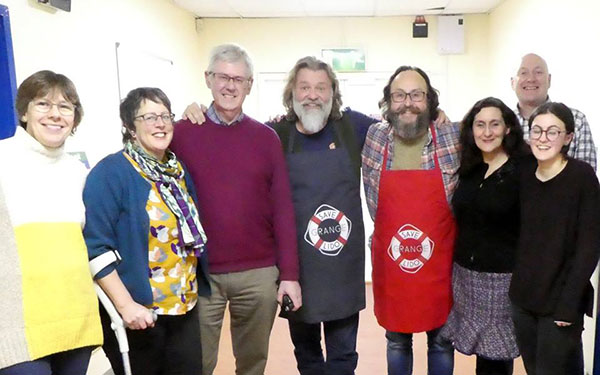 You may have also seen TV's the Hairy Bikers in the press, sporting the chic Save Grange Lido pinnys at their recent show in Barrow! You can buy your very own designer pinny alongside the rest of our fabulous merchandise range in our online shop and all proceeds go towards bring back the Lido.
---
New Poster available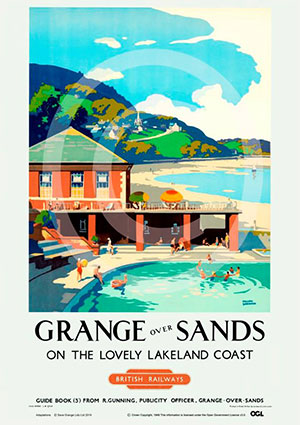 Our most exciting new addition to the shop is the iconic vintage travel poster produced by British Railways in 1949 depicting a painting of our pool with resplendent inviting turquoise water alongside a backdrop of the Lakeland Coast.
It has taken a great deal of hard work by the team to track down this poster and produce high quality reprints. They are now available in poster and postcard formats in our shop.
We must say a huge thank you to the owner of the original print for their kindness and generosity.
---
National Lido Conference coming to Grange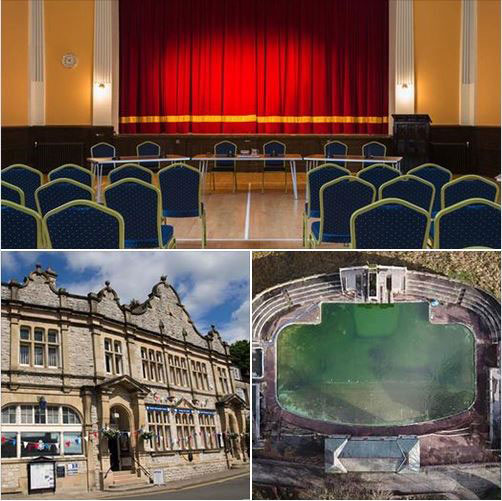 7th September is a date for your diary, as we are delighted to welcome the National Lido Conference to Grange-Over-Sands. It is an honour that the movers and shakers of the industry will be visiting out town. It will certainly raise the profile of our project and allow us to share the advice and tips of those who have already achieved their vision of restoring a Lido.
---
Thank you for your support…
2019 has been a pivotal year so far for SGL. We have progressed from a group of passionate locals wanting to save a swimming pool into an incorporated Community Benefit Society that plans not only to save the pool, but to run it for the benefit of the whole community. Thank you so much for all your support so far. We are at the beginning of a very exciting journey!
The Save Grange Lido team.